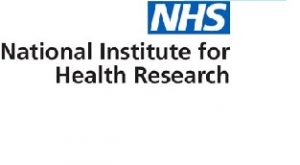 Histiocytosis UK is a non-commercial partner of the National Institute for Health Research
Appropriate research studies funded through Histio UK's eligible funding streams (Research Project Grants) are now automatically eligible for NIHR Clinical Research Network (CRN) support and therefore entitled to access NHS support via the NIHR Clinical Research Network.
Research – together we will find a cure!
Histiocytosis UK is dedicated to promoting and funding scientific research into uncovering not only the causes of all histiocytic diseases, which include Langerhans's Cell Histiocytosis and Haemophagocytic Lymphohistiocytosis, but also ensuring early diagnosis, effective treatment and a cure.
Histio UK also aims to support patients and their families as well as raise public and professional awareness of histiocytic disorders. Its team of Trustees include the UK's leading paediatric LCH and HLH specialists.
Our Objectives
The objectives of Histiocytosis UK are:
The relief of sickness and preservation of good health among patients affected by histiocytic diseases their families and carers, in particular but not exclusively by:
(i) the promotion and furtherance of scientific research into the physiology and pathology of histiocytes and the aetiology of histiocytocytic diseases, the useful results of which will be disseminated for the public benefit;
(ii) the development of more accurate means of diagnosis, improved protocols for management of patients and ultimately measures for prevention of histiocytic diseases;
(iii) the provision and dissemination of information, education and knowledge in support of patients and families affected by the disease to include the medical professions and general public;
(iv) collaboration with interested individuals and organisations.
Research strategy
Histiocytosis UK and its partners have years of history in funding medical research with many notable successes. The charity focuses on histiocytosis in babies, children, young people and adults. We are clear we are working in an area where there are very real unmet needs and not enough research funding.
We select the very best projects through peer review. Our research funding programme will aim to:
• Attract and select the best research most likely to deliver by using peer review and an expert scientific review board to recommend research grants
• Identify the impact of research by collaborating with other organisations where this moves forward key issues
Within this we support a broad spectrum of research with the objective of establishing a cure and eventually preventing the disease as well as sourcing the best information regarding the disease as is available.
We pride ourselves that the research we fund is innovative and of a high standard as judged by rigorous peer review.
Help ensure that we can continue to bring you this vital informational material, make a donation today


Please use the form below to contact Histio UK