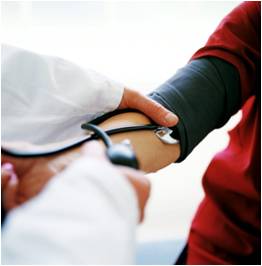 What is Diabetes Insipidus?
Diabetes insipidus (DI) is a rare disorder that can occur as a consequence of histiocytosis involving the pituitary gland. It should not be confused with the more common diabetes mellitus, also known as sugar diabetes, which results from too much sugar in the blood. Although both disorders have similar symptoms, in every other way including the cause and treatment, they are completely unrelated diseases. The rate of occurrence for DI is not known, because there has been no organized method to count the number of patients.
Diabetes insipidus is a result of damage to the pituitary gland, a small gland at the base of the brain which stores and releases a hormone called ADH (antidiuretic hormone), also known as vasopressin. This hormone normally causes the kidney to control the amount of water released as urine from the body. When the pituitary is damaged, the kidneys lose too much water (increased urination), which then leads to increased thirst.
The connection between histiocytosis and diabetes insipidus was first reported in the late 1800s. Since then, DI has been recognized as a characteristic feature of LCH. It is known to also occur in other histiocytic disorders, such as Rosai Dorfman and JXG.
It is believed that approximately between 5% and 50% of LCH patients develop DI depending on the extent of disease. The risk of developing DI in patients with multisystem LCH is 4 to 6 times more than those with single-system disease. Patients with skull, facial, and/or eye bone lesions are at much higher risk of developing DI. This risk is increased further if LCH remains active for a longer period or if it recurs.
Diabetes insipidus is recognized by a great increase in the amount of urine passed (often several gallons per day) and an increased thirst. Any patient with known LCH with an increase in drinking habits or passing large amounts of urine should be tested for DI.
Diabetes insipidus is diagnosed with a water deprivation test, which measures changes in body weight, blood values, urine output, and urine composition when fluids are withheld over a several-hour period. It is very important that this test be supervised by a knowledgeable physician in a medical setting. An x-ray test called an MRI scan is sometimes performed to see if there is change in the brain and pituitary area, but this test alone cannot diagnose DI.
Diabetes insipidus is usually a permanent, lifelong condition and cannot be cured. However, the symptoms of constant thirst and urination can be well controlled with treatment with DDAVP, a synthetic kind of vasopressin, and normal, symptom-free quality of life can be restored.
Please be advised that all the information you read here is not a replacement for the advice you will get from your consultant and their team.
Help ensure that we can continue to bring you this vital informational material, make a donation today


1. What is the difference in diabetes insipidus and diabetes mellitus?
Two different types of hormones are involved: diabetes insipidus due to impaired production by the pituitary gland of a hormone called antidiuretic hormone and may occur as a consequence of histiocytosis. Diabetes mellitus, on the other hand, results from too much sugar in the blood, due to impaired insulin production by the pancreas. Although both disorders have similar symptoms of increased thirst and urination, in every other way including the cause and treatment, they are completely unrelated diseases.
2. What are the chances my child will develop diabetes insipidus?
DI occurs in as many as 25% of all patients and as many as 50% of patients with multisystem LCH.
3. Why is it important that the testing for DI be done in a clinic/hospital?
The water-deprivation test is a complicated procedure that requires highly trained medical professionals to perform specialized measurements. The body's water balance must be carefully monitored during the procedure to prevent rapid and dangerous dehydration.
4. How is a water deprivation test done?
This test includes timed measurements (some done every hour and others done every other hour) of blood pressure, pulse, weight, urine, and blood. Fluid is withheld during testing. The test may take up to 8 hours to complete, but it may be stopped sooner, depending on lab results. Further information and instructions will be provided by your physician.
5. Can diabetes insipidus be reversed?
Once DI has been diagnosed, the chance of reversal is uncommon. However, it has been reported in some cases where treatment was started within a few days of symptom onset.
6. Can diabetes insipidus occur before the diagnosis of LCH?
DI can be the first presenting symptom, although one-half of these patients develop LCH lesions within 1 year after the onset of diabetes insipidus.
7. Can diabetes insipidus due to LCH occur when there is no known involvement anywhere else?
Yes. It is believed that this occurs in less than 10% of patients. The diagnosis is made from biopsy of the tumor in the pituitary stalk.
8. Can diabetes insipidus in LCH be prevented?
There is evidence that a rapid start of chemotherapy after onset of multisystem LCH may prevent DI.
Please be advised that all the information you read here is not a replacement for the advice you will get from your consultant and their team.
Help ensure that we can continue to bring you this vital informational material, make a donation today

Diabetes insipidus Newsfeed
pubmed: diabetes insipidus
NCBI: db=pubmed; Term=diabetes insipidus
Expanded Endonasal Endoscopic Surgery in Suprasellar Craniopharyngiomas: A Retrospective Analysis of 43 Surgeries Including Recurrent Cases.
Oper Neurosurg (Hagerstown). 2019 Feb 15;:
Authors: Radovanovic I, Dehdashti AR, Turel MK, Almeida JP, Godoy BL, Doglietto F, Vescan AD, Zadeh G, Gentili F
Abstract
BACKGROUND: The role of expanded endonasal endoscopic surgery for primary and recurrent craniopharyngioma is not yet fully established.
OBJECTIVE: To report and evaluate our experience with the endoscopic endonasal approach (EEA) for the resection of primary and recurrent craniopharyngiomas.
METHODS: This is a retrospective cohort analysis of 43 consecutive EEA procedures in 40 patients operated from September 2006 to February 2012 for suprasellar craniopharyngiomas. In 21 patients (48.8%) the disease was recurrent. We have assessed the surgical results, visual, endocrinological, and functional outcomes and resection rates in this patient cohort.
RESULTS: At presentation, 31 (72.1%) patients had visual deficits, 15 patients (34.9%) complained of headaches, 25 patients (58.1%) had anterior pituitary insufficiency, and 14 (32.5%) had diabetes insipidus. Total resection was achieved in 44.2% surgeries, of which 77.3% were in primary lesions and 9.5% in recurrent lesions (P < .001). Vision improved in 92.6% patients and worsened in 2.3%. Complications other than vision were encountered in 25.6% including 9/43 cerebrospinal fluid leak, 2/43 meningitis. A total of 51.9% of patients with preoperative residual anterior pituitary function had new anterior pituitary deficiencies and 42.8% had new diabetes insipidus. There was no mortality. Six patients (14%) had recurrence of disease during the follow-up period (mean 56.8 mo), 5 of which required repeat surgery.
CONCLUSION: The EEA can be integrated in the overall management of both primary and recurrent craniopharyngiomas with good results; however, in our series recurrent surgery was associated with significantly lower rates of gross total resection.

PMID: 30768130 [PubMed - as supplied by publisher]
Please use the form below to contact Histio UK