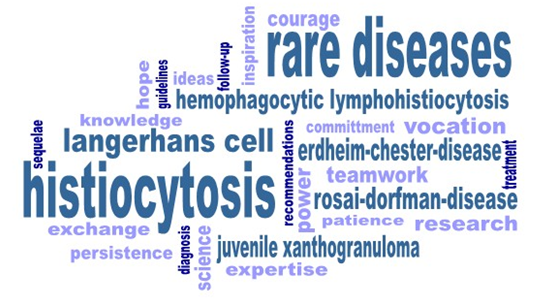 Histiocytosis a rare disease
Despite the misery it causes, histiocytosis is too rare a disease to have generated substantial research in medical circles.
Unfortunately, for every child or adult fighting for his or her life, the pain and suffering are just as severe for children and adults afflicted with other better known disorders receiving funding.
For the children and adults battling these illnesses, there is now reason to hope.
To ensure the research and information support work continues, we ask for your help, to complete the funding puzzle.
Our research programmes provide a beacon of hope for the many children and adults battling Histiocytosis, to ensure this research continues we ask you to pledge your support.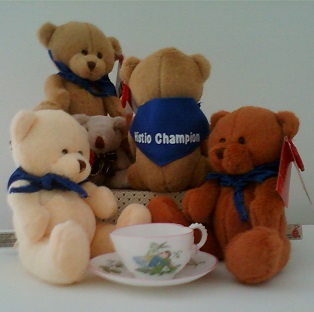 Histio Bear Hugs
Help us bring "hugs" to those suffering from Histiocytosis
Histio Bear does not hold a passport and so can only travel within the UK or to Eire and will not travel during 1st November to 30th January.
Histio bear hugs for patients of all ages - Do you know a child, young person or adult that would like a "Histio Bear" Hug? Then nominate them here: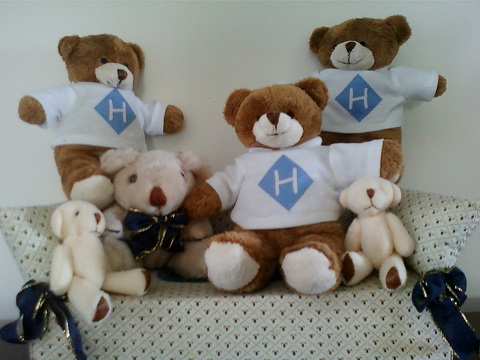 Alternatively print out the form and send by post to:
Histio UK. Litton House, Saville Road Peterborough PE3 7PR. Thank you for your participation.
If you can help us make "Histio Bear" Hugs go further please make your donation below.
Post your pictures of YOUR Histio Champions with their "Histio Bear Hugs" on Facebook @ Histio Champions UK or Tweet @ Histio UK.
Statement of Confidentiality: The information provided here is covered by the Data Protection Act and is for analytical and statistical research only and will not be shared with any other organisation.
Thank you for your help with our continued work.
Help ensure that we can continue to bring you this vital informational material, make a donation today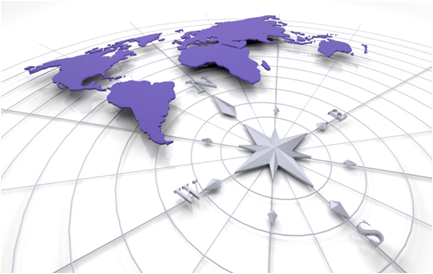 News Stories and Articles
Some of the articles presented on this website are accessed through RSS feeds from third-party sources that are not necessarily sourced by or part of Histio UK. While we try to select appropriate feeds to prevent objectionable content from being displayed, the presence of any article does not indicate endorsement or recommendation by Histio UK.
(SOURCES. http://www.ncbi.nlm.nih.gov)
pubmed: histiocytosis[mesh t...
NCBI: db=pubmed; Term=histiocytosis[MeSH Terms]
Hemophagocytic Lymphohistiocytosis in a Young Child.
Indian Pediatr. 2016 Jun 08;53(6):505-11
Authors: Saikia UN, Gupta A, Vignesh P, Suri D, Singh MP
Abstract
Hemophagocytic lymphohistiocytosis (HLH) is a multisystem disorder mediated by cytokine storm and is characterized by fever, pancytopenia and organomegaly coupled with laboratory features like hyperferritinemia, hypertriglyceridemia, hypofibrinogenemia and transaminitis. Etiology can be genetic or acquired such as infections, malignancy and autoimmune disorders. Diagnosis, identification of underlying etiology and management of HLH remain tough clinical puzzles to sort out for the managing physician. We report a clinico-pathological conference of a three-year-old boy who had such a presentation and succumbed during the hospital stay.

PMID: 27376605 [PubMed - indexed for MEDLINE]
Erdheim-Chester Disease With Multiorgan Involvement, Following Polycythemia Vera: A Case Report.
Medicine (Baltimore). 2016 May;95(20):e3697
Authors: Iurlo A, Dagna L, Cattaneo D, Orofino N, Bianchi P, Cavalli G, Doglioni C, Gianelli U, Cortelezzi A
Abstract
Erdheim-Chester disease is a rare form of non-Langerhans cell histiocytosis characterized by the migration and infiltration of lipid-laden CD68, CD1a and S100 histiocytes to various target organs, which leads to the disruption of physiological tissue architecture and reactive fibrosis, and thus impairs organ function.We describe the first case of a patient with Erdheim-Chester disease with multiorgan involvement developed after 6 years from polycythemia vera diagnosis. During the follow-up, an abdominal ultrasound scan revealed the presence of dense, bilateral perinephric infiltration. A computed tomographic guided core biopsy was performed in order to identify the histological nature of this lesion, and a morphological analysis demonstrated the accumulation of foamy histiocytes surrounded by fibrosis. The BRAFV600E mutation was detected, and a diagnosis of Erdheim-Chester disease was made.The extreme rarity of Erdheim-Chester disease strongly suggests the existence of potentially common element(s) that may have contributed to the pathogenesis of both disorders. Obviously, further studies are needed to clarify the mutual roles and effects of JAK2 and BRAF mutations in this patient, as well as their possible therapeutic implications.

PMID: 27196481 [PubMed - indexed for MEDLINE]
Pandora's box: eosinophilic granuloma at the cerebellopontine angle-should we open it?
Childs Nerv Syst. 2016 Aug;32(8):1513-6
Authors: Öğrenci A, Batçık OE, Ekşi MŞ, Koban O
Abstract
BACKGROUND: Langerhans cell histiocytosis (LCH) is a disorder of immature LCH cells, eosinophils, macrophages, lymphocytes, and multinucleated giant cells. Eosinophilic granuloma (EG) is a focal form of LCH that presents mostly in the skull, femur, vertebrae, pelvis, mandible, and ribs. Intracranial presentation of EG is very rare in the literature.
CASE DESCRIPTION: A 17-year-old boy visited our clinic with headache, dizziness, and tinnitus that were present for 2 months. Brain MRI depicted a lesion at the right cerebellopontine angle. The lesion was hypointense on T1-weighted and hyperintense on T2-weighted brain MR images. The lesion enhanced homogenously after I.V. contrast material administration. Pre-operative diagnoses were vestibular schwannoma and meningioma. Surgery was planned. Retrosigmoid approach was preferred in the surgery. The lesion was excised partially. Pathological analysis depicted cell infiltration composed of eosinophils besides histiocytes, plasma cells, and lymphocytes in different amounts. CD1a was positive yet S100 was negative. Final diagnosis was eosinophilic granuloma. Post-operative course was uneventful. The patient was referred to pediatric oncology unit, and steroid therapy was initiated. Post-operative follow-up brain MRIs showed that the lesion had regressed further than immediate post-operative images by only steroid use. In long-term follow-up, new lesions appeared on the patient's skin in multiple locations and in the sclera of his left eye. At the last follow-up (3 years post-operatively) skin and scleral lesions were noticed to have regressed spontaneously and the intracranial structures were tumor free.
DISCUSSION AND CONCLUSION: To the best of our knowledge, EG at the cerebellopontine angle has not been presented in the literature. What makes our case further unique is its negativity for S-100 antigen. Eosinophilic granuloma should be kept in differential diagnosis of mass lesions presented at the cerebellopontine angle, especially in children and young adults with high eosinophils and lymphocytes in their peripheral blood. Sole steroid trials could be conveyed in suspicious cases before any further intervention. If the lesions do not regress or enlarge with time, surgery should be considered. However, long-term follow-up of these patients is necessary since natural history of the disease has not been defined, yet.

PMID: 26661575 [PubMed - indexed for MEDLINE]
If you know of a Histiocytosis related article that is not shown here, please send the article to Histio@HistioUK.org.
Register for News, Updates & Fundraisers
To receive News, Updates & Fundraisers, please complete our form and submit. Thank You.
You may unsubscribe at any time by emailing histio@histiouk.org with "UNSUBSCRIBE" in the subject box.
Please use the form below to contact Histio UK