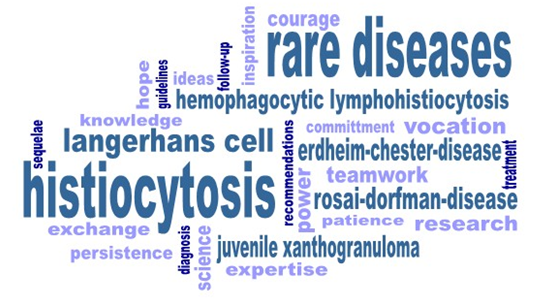 Histiocytosis a rare disease
Despite the misery it causes, histiocytosis is too rare a disease to have generated substantial research in medical circles.
Unfortunately, for every child or adult fighting for his or her life, the pain and suffering are just as severe for children and adults afflicted with other better known disorders receiving funding.
For the children and adults battling these illnesses, there is now reason to hope.
To ensure the research and information support work continues, we ask for your help, to complete the funding puzzle.
Our research programmes provide a beacon of hope for the many children and adults battling Histiocytosis, to ensure this research continues we ask you to pledge your support.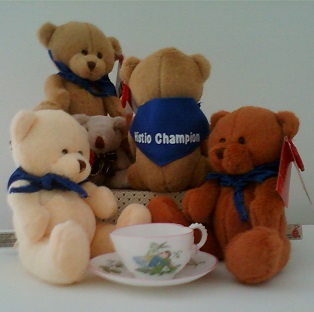 Histio Bear Hugs
Help us bring "hugs" to those suffering from Histiocytosis
Histio Bear does not hold a passport and so can only travel within the UK or to Eire and will not travel during 1st November to 30th January.
Histio bear hugs for patients of all ages - Do you know a child, young person or adult that would like a "Histio Bear" Hug? Then nominate them here: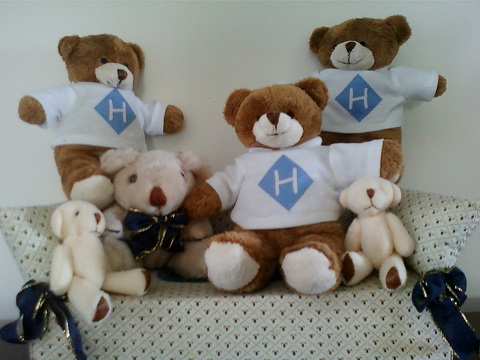 Alternatively print out the form and send by post to:
Histio UK. Litton House, Saville Road Peterborough PE3 7PR. Thank you for your participation.
If you can help us make "Histio Bear" Hugs go further please make your donation below.
Post your pictures of YOUR Histio Champions with their "Histio Bear Hugs" on Facebook @ Histio Champions UK or Tweet @ Histio UK.
Statement of Confidentiality: The information provided here is covered by the Data Protection Act and is for analytical and statistical research only and will not be shared with any other organisation.
Thank you for your help with our continued work.
Help ensure that we can continue to bring you this vital informational material, make a donation today


Your voice
HLH the impact on our family by Andrea & Paul Scholes.
---
Share your voice - Your story
The views expressed below are those of the writer and do not reflect views and or opinions of the charity any products mentioned are available from a variety of retailers.
Title:Running a chemo house for a child- Kristina Smith
Living in and running your house and home when you are looking after a child on chemo. Top tips on what to do, useful products and where to buy them, and how easy it is once you get over the initial shock of diagnosis and discharge from hospital.

Title: Young Person HLH – Our prefect daughter by Nicola Jackson
Intro: Our perfect 20-year-old daughter was taken ill just before Christmas 2015…
We took her to our local GP, she had swollen glands and was just unwell, she had no sign of infection and so they sent us to the local Ear Nose & Throat outpatients to have it checked out.
Chelsea was diagnosed Glandular Fever, her white blood cell count was quite low, but they were not too concerned, 3 days later Chelsea's throat was very sore, so we took her to the Emergency Doctors and they diagnosed Tonsillitis. Chelsea was prescribed a 10-day course of strong antibiotics.
After a few days the antibiotics did not seem to be working and Chelsea did not appear to be getting any better, she was struggling to speak and swallow. We took her to the Accident & Emergency and she was immediately admitted, her temperature was really high and she was subsequently transferred to the ENT ward for intravenous antibiotics.
After two days the Doctors said that she had been tested for CMV infection and that her liver and spleen were swollen, Chelsea was placed on antiviral medication and moved to another ward.
Over the next few days her breathing worsened and Chelsea was moved to Intensive Care. Her bloods were all over the place and her body was struggling to cope. Chelsea was placed into an Induced Coma and placed on a kidney machine due to the amount of acids in her blood.
A bone marrow test was taken and this is when the HLH was mentioned, Chelsea would be started on chemotherapy and steroids the next day. A biopsy was also taken on Chelsea's neck.
We had a telephone call on Sunday 17th January 2016 to say that Chelsea's organs were failing and that there was no brain function at all, it was just the machines that were keeping her alive.
The family had to make the agonising decision to let our beautiful girl pass on with all of her family around her.
We as a family, hope that we can help raise awareness of this condition in order that it can be investigated and tested for sooner to enable earlier diagnosis, timing is crucial in the treatment of this devastating disease.
Title: Young Person HLH – My Beautiful Daughter by Anne Goldring…
Intro: Anne Goldring shares the devastating story of the loss of her daughter Jo to HLH…
My beautiful 16-year-old daughter Jo took ill at the end of May 2015. She started with just a fever, no other symptoms at all. The fever started spiking to 39 degrees with no change for about two days despite having paracetamol cool baths etc. nothing would bring her temperature down.
After two days we went to a local GP who did a urine sample and said she had a kidney infection gave antibiotics and said carry on with paracetamol.
After 3more days of this treatment she was no better and was transferred to our local hospital. She was taken for an MRI scan and was given multiple antibiotics by IV along with several other medications.
After 3 days she was discharged after having a test which showed glandular fever.
We returned home only for her to deteriorate even more so. After another trip to the local doctor we returned again to our local hospital. She was literally pumped full of more antibiotics paracetamol and was given enough IV protein, put on a strict fluid intake as her kidneys were failing but still they had no idea what they were treating her for.
After five days she had got so bad they had to transfer her to St. Thomas in London. Where she was admitted to intensive care.
The specialists told me that they had never seen such a sick child. By this time, she had fluid around her heart, kidney failure and was very very sick. She was attached to tubes 24 hours a day. She had been there 4 days when they decided that she needed to be on a 24-hour kidney dialysis machine as she had a high amount of ammonia in her blood.
At this point she was kept under complete sedation. From that day they finally found a specialist who took a bone marrow sample and Jo was diagnosed with HLH, by this time it was too late.
For another 4 days we had to watch her deteriorating it was the worst time of our life and I would do anything to make sure no one else suffers like we have.
Title: Paediatric HLH – our worst nightmare…
Intro: Debbie-Sue Price re-counts the terrible moment she found out her son, Aaron, had a life-threatening immune disease, HLH, and how all parents should listen to their gut instinct when it comes to a poorly child…
My son Aaron got chicken pox last year in May, two weeks after his twin sister. Five days later, when the spots had scabbed over, I thought he would be returning to nursery but that night Aaron spiked a fever of 39+. Despite giving him Calpol, his fever didn't subside. We made numerous trips to our GP's surgery and local hospital every day for a week until they finally admitted Aaron.
It was a good job that my husband and I did keep going back, as we soon learned that the chicken pox had sent Aaron's immune system into overdrive and he had secondary Haemophagocytic Lymphohistiocytosis (HLH).
HLH is an immune disease and is most common in babies and toddlers; however, it can affect people of any age. It can become fatal rapidly and without effective treatment most patients will die.
The treatment for HLH is chemotherapy, high dose steroids and, in some cases, a bone marrow transplant. Thankfully, HLH is rare - there is a one in a million chance worldwide of getting it – but because of this doctors and parents might not spot the early signs so it's important to raise awareness.
The initial symptoms of HLH mimic the flu and many parents' stories begin the same way: "our child is sick, not getting better and we are being dismissed with "it's just a virus, your child needs more antibiotics and time; they'll be fine". It's important to keep in mind the most common symptoms of HLH are a fever, enlarged spleen, low blood counts and liver abnormalities.
Aaron was transferred to Birmingham Children's Hospital (BCH) and stayed there for three months; with two months in Intensive Care and High Dependency. Our Christmas came early last year when Aaron was discharged in early October, albeit with a bag full of drugs that he had to take each day. We celebrated with a Halloween party.
My husband had to take Aaron to BCH twice a month for his chemo until he completed his course just recently this month.
I don't want to cause panic but if you think something is seriously wrong or your child has a fever despite medication for over five days (a fever is classed as over 37.5). Speak up and trust your instincts. If your doctor hasn't already done so, ask for blood tests (including a Ferritin test) and a complete blood count (CBC).
Aaron has been very lucky. If it wasn't for our cousin, Shahenda, a paediatrician in the US, who spoke directly to our consultant in hospital and insisted on vital blood tests, Aaron might not be with us today.
HELP!
Always listen to your gut instinct if you think something is seriously wrong with your child, especially as babies can deteriorate very quickly. Seek help if you need to and talk to your GP or midwife.
NCT's helpline offers practical and emotional support: 0300 330 0700
Find out about our Early Days courses: www.nct.org.uk/early-days
Read more about life with a new baby: www.nct.org.uk/parenting
Title: Adult LCH – Did a common virus/bacteria trigger my LCH? by Clare Bacon.
Intro: Clare Bacon shares her story from initial illness through diagnosis and treatment to the current day
Sept 2012 busy at work, busy at home, living the usual juggle of a working mum. I had a cold which developed into tonsillitis, something I had become prone to since the arrival of our children. After a couple of weeks, several rounds of antibiotics the infection faded away. I was back at home but still feeling very under the weather, headache, sinus pain bad cough....GP wasn't keen to prescribe more antibiotics so I plodded on. I was extremely fatigued and one night having gone to bed early, a large lump appeared on top of my forehead.
I could feel the swelling moving across my head and tracking down across my brow. I felt quite panicked, my husband told me not to worry - Mr Calm! Somehow I slept.
The next day my face was still swollen, my head and neck were stiff and painful, I managed to get a GP appt for that day. My husband came with me and I explained my symptoms, and previous infection. The swelling was clear for the doctor to see, I stressed the sinus pain.
The GP was fairly swift in telling me to go to A and E, so off we went.
It is about now desperation, and frustration started to rear their heads, feelings that have only grown over the last three years.
Our local A and E decided I needed to go to another hospital as they had an ENT dept.
Arrived at next A and E, went through the usual process eventually got to speak to a member of medical profession - not convinced an actual Doctor. His opinion was that I was allergic to shampoo and had suffered a reaction. My history of infection and sinus pain were discounted. I was sent away with steroids and some general antibiotics. I knew I did not have a shampoo allergy and could feel inflammation, swelling and pain all around my head. I returned home very worried.
The next couple of weeks passed in a blur of pain, weird brain sensations and feeling unwell. I decided to take matters into my own hands and requested my GP to refer me to an immunologist.
Saw the immunologist who actually listened to me and agreed to run a CT scan of my sinuses/head. I started to feel better and the only ongoing issue was pinpoint pain on my skull.
The immunologist asked for me to return on 24th December. The day came I trundled up to the hospital in amongst Christmas mayhem with relatives at home and children beyond excited.
The Dr wasted no time in telling me I had multiple lesions on my skull, he advised me not to think this was the worst news ever. Clearly that advise fell on deaf ears.
Thoughts of Bone/brain cancer, sudden death, last Christmas, 3 months to live filled my head.
The DR busied himself with form filling in and told me I needed multiple urgent tests.
I returned to my car where I collapsed in sobbing fear, telephoned my brother in a crying state and blurted out I was dying. - my poor brother. I had to go home and tell my husband and then get back for all the tests. Walking past smiling at my mum and father in law I had a large sherry and told them I had a routine scan later that day. How I pretended I will never know.
The day was one of the worst I have experienced, scans and bloods followed. No opinion proffered until the last MRI where a radiologist suggested it could be severe infection. Was this a glimmer of hope that I wasn't about to lose my life ?
Returning home, I staggered through Christmas Eve. The immunologist DR rang about 8 pm and told me he was trying to arrange urgent surgery for me as one of the lesions was close to penetrating my brain. The effort to pretend I was ok dissolved., although I still could not say anything to family. At 10pm it was confirmed by telephone that a surgeon would see me Boxing Day morning at St Georges. OH MY GOD.
Needless to say Christmas was a walking blur, my husband was suffering from a peritonsillar abscess and was really unwell and I was beyond distressed. I often think that the virus/bacteria infection that caused our tonsillitis kick started LCH. (of course I am alone in that)
I was admitted into St Georges and various tests were carried out, I waited about 10 hours before being taking to surgery. I was forcing myself to be calm and disconnected from what was going to happen. That is, until I was on a trolley outside theatre and a guy in scrubs approached, he started putting stickers on my head, and asked if he could shave my hair. The look on my face, made him mumble "maybe later" and he retreated. Seconds before oblivion the surgeon introduced himself and said whatever he finds he is going to cut out. Brilliant!
I come round in some holding pen for post op patients and feel grateful I can see and have normalish thoughts. I leave hospital with no information but a lot of heavy staples in my skull.
It turns out bone biopsy takes a number of days/weeks. A section of skull measuring 4 by 4 cm was removed and a piece a mesh inserted. I was advised to avoid bumps on the head - helpful!
After a few weeks I finally got a call from the much pestered Doctor at St Georges. I had Langerhans Cells Histiocytosis. His thinking was, I would live, but would be ill for a long time.
Its going to be manageable I thought, I can carry on with my life. What a phenomenal relief.
Now, it is still a relief and from where this all started I am a very lucky woman.
Unfortunately, what I and other patients struggle with is medical care, support, treatment and understanding. The illness is understood in part but not what causes it, and not its behaviour.
For me the last couple of years have been full of doctor's appointments, tests for unexplained symptoms, reoccurrence of skull and immune issues, scaring the life out of me that more holes are appearing in my body.
Doctors can only see what they can see and will only treat what they can clearly identify. Sadly, that does not help LCH sufferers.
I cannot explain my illness to my employer, GP and LCH Doctors do not react to the eternal roll of infections and symptoms. It is hard to be positive and think that I might be well for more than a week or two at a time.
That said, so far one hole in the head, significant unexplained hearing loss and poor health, perhaps I am one of the fortunate ones.
Title:LCH Paediatric - Sebbie's Story by Mum,Kristina Smith.
Intro:
In May 2015, my beautiful little boy was diagnosed with a very rare cancer like condition called LCH (Langerhans's Cell Histiocytosis). He was two and a half.
He had lost two kilos in two months. His left eye was partially closed from a skull tumour. His scalp was a bloody mess. His skin was covered in spots. his ears were oozing with infection. He had an insatiable thirst to the point of drinking rain water from the trampoline. He had lost his wonderful zest for life.
After almost two years of repeated GP visits, seeing dermatology and ENT at the hospital and advice from all quarters we finally got diagnosed on Northbrook Ward in Winchester hospital.
Only 50 kids a year get this wicked illness in the UK. Nobody knows why, or how. It's so rarely seen that its diagnosis is often missed by doctors for some time.
Within three days, our little Sebbie had been through hell. He'd had cannulas, scans, prodding and poking, general anaesthetic, a central line fitted in his chest, and was away from his home and new baby brother. We were transferred to the excellent Piam Brown paediatric oncology ward at Southampton Hospital. Sebbie was put on chemo immediately.
Sebbie is on chemo for one year. His pituitary gland has been damaged for life so he has to take tablets three times a day every day to stop his body weeing to death. His skull tumours are all reducing in size. His skin now looks amazing. He now has his old mop of blonde hair back. We visit Northbrook Ward in Winchester every 3 weeks for chemo with the wonderful Dr Ian Rodd. Every three sessions we return to Piam Brown FOR the excellent Dr Ramya to check on progress.
So that's our story. My child happens to be that one in a million. Luckily I have been on maternity leave this year so Sebbie has had Mummy to hand (albeit with a new baby in tow). He is SO incredibly brave. He still doesn't know he's ill. He gets frustrated that he can't go to soft play or playgroup, go for a swim or dig for mud in the garden, but his immunity is low and his central line has to be protected.
Sebbie's preschool, 'Rainbows Playgroup' have been amazing. They keep him feeling 'normal', beavering in the background to give him separate sand play, water play and snacks; being trained by the community nurse on dealing with any emergency; and keeping everything super clean. They are also abseiling with me. They'll be raising money for the preschool.
Hopefully Sebbie will recover. There are many more children around the world that are being diagnosed with LCH. All with similar stories I'm sure. So please give generously to fund more research. LCH doesn't have the public's awareness, or support, like other childhood cancers but it can be just as devastating.
Share your story with the media
By raising awareness of histiocytosis in the national and local press we can reach more people. We rely on personal stories to help us engage readers around our cause and bring our stories to life.
If you are interested in sharing your story on our website or in a magazine, newspaper or on TV please send a 100-word summary of your story along with your name, contact details and a recent photo to Histio@histiouk.org. We regret that we are unable to respond to everyone, but we really appreciate you getting in touch.
Why should I share my story?
We want to help as many people as possible during their histiocytosis experience – patients, carers, families and communities. By raising awareness of what we do in national newspapers, magazines, on TV and in the local press we can reach more people.
We rely on personal stories to help us do this as they engage the reader and bring the story to life. For example, if we provide research for a newspaper showing that histiocytosis can affect people financially it has more of an impact if it's accompanied by an emotive quote or story of someone who has been directly affected and helped by us.
Your story can encourage those who see it to get help if they are worried they have the symptoms of histiocytosis or may inspire them to donate or fundraise for us. Some people who have shared their story find it a cathartic experience. It makes them feel good to give something back.
Where would my story appear?
As well as our website, we work with a range of media from broadcasters like the BBC, national newspapers like The Times, Daily Mail and Guardian and women's magazines like Woman's Own and Good Housekeeping.
They all have different requirements for their stories so we would approach those which we think are most appropriate, depending on your story.
Do I have to be identified/pictured?
Yes, all of the magazines and newspaper ask that the people they interview are pictured. Some ask you to send/email them photos to use while others send a photographer to take photos.
Will I have a say over what's written?
By sending us your story you agree to its publication on our website or on or in any publication that may collect news feeds or create editorial content.
Request by journalist for contact details will be agreed with you in advance of disclosuer.
Please be aware that whilst some journalists offer to read your story before it goes to print to check facts it depends on the publication and this cannot be guaranteed.
What happens next?
The journalist will try tell you when your story will appear so you can get a copy and tell all your friends. We ask the journalists to include information about Histiocytosis UK Support's campaigns and services and you can feel proud that you've helped deliver our message.
If you are interested in sharing your story in a magazine, newspaper or on TV please send a 100-word summary of your story along with your name, contact details and a recent photo to Histio@histiouk.org. We regret that we are unable to respond to everyone, but we really appreciate you getting in touch.
Help ensure that we can continue to bring you this vital informational material, make a donation today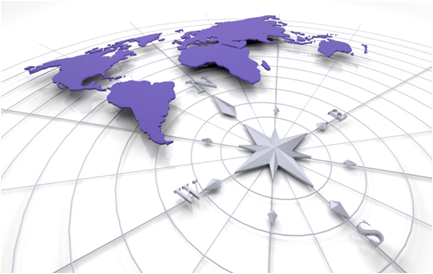 News Stories and Articles
Some of the articles presented on this website are accessed through RSS feeds from third-party sources that are not necessarily sourced by or part of Histio UK. While we try to select appropriate feeds to prevent objectionable content from being displayed, the presence of any article does not indicate endorsement or recommendation by Histio UK.
(SOURCES. http://www.ncbi.nlm.nih.gov)
pubmed: histiocytosis[mesh t...
NCBI: db=pubmed; Term=histiocytosis[MeSH Terms]
[Abnormal bone scintigraphy].
Rev Med Interne. 2016 Jan;37(1):66-7
Authors: Ruiz JB, El Yaagoubi Y, Revel C, Travers JY
PMID: 26051187 [PubMed - indexed for MEDLINE]
If you know of a Histiocytosis related article that is not shown here, please send the article to Histio@HistioUK.org.

Questionnaire Link
If you are a patient, parent or family member of someone with histiocytosis please complete our voluntary and confidential questionnaire to enable us to gather analytical, statistical and regional information on this devastating illness.

Questionnaire
Please use the form below to contact Histio UK