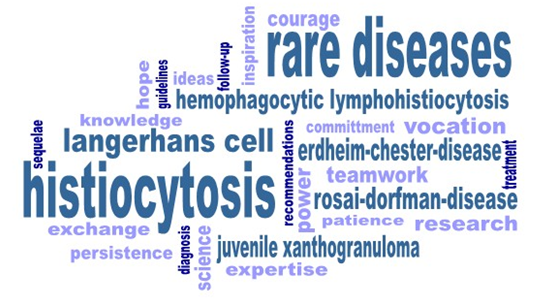 Histiocytosis a rare disease
Despite the misery it causes, histiocytosis is too rare a disease to have generated substantial research in medical circles.
Unfortunately, for every child or adult fighting for his or her life, the pain and suffering are just as severe for children and adults afflicted with other better known disorders receiving funding.
For the children and adults battling these illnesses, there is now reason to hope.
To ensure the research and information support work continues, we ask for your help, to complete the funding puzzle.
Our research programmes provide a beacon of hope for the many children and adults battling Histiocytosis, to ensure this research continues we ask you to pledge your support.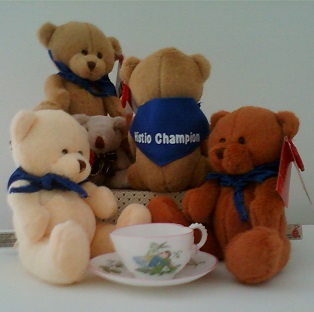 Histio Bear Hugs
Help us bring "hugs" to those suffering from Histiocytosis
Histio Bear does not hold a passport and so can only travel within the UK or to Eire and will not travel during 1st November to 30th January.
Histio bear hugs for patients of all ages - Do you know a child, young person or adult that would like a "Histio Bear" Hug? Then nominate them here: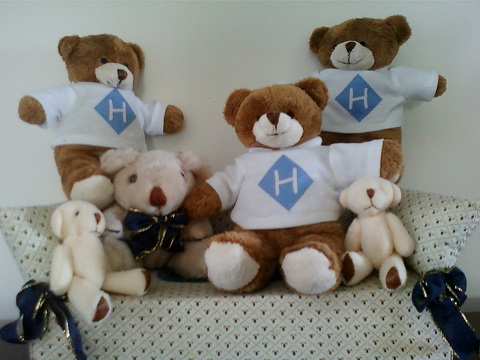 Alternatively print out the form and send by post to:
Histio UK. Litton House, Saville Road Peterborough PE3 7PR. Thank you for your participation.
If you can help us make "Histio Bear" Hugs go further please make your donation below.
Post your pictures of YOUR Histio Champions with their "Histio Bear Hugs" on Facebook @ Histio Champions UK or Tweet @ Histio UK.
Statement of Confidentiality: The information provided here is covered by the Data Protection Act and is for analytical and statistical research only and will not be shared with any other organisation.
Thank you for your help with our continued work.
Help ensure that we can continue to bring you this vital informational material, make a donation today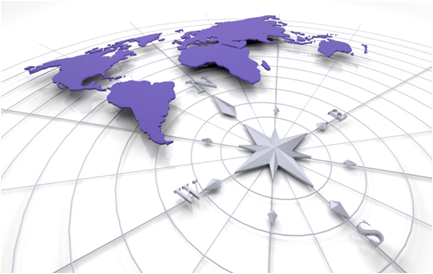 News Stories and Articles
Some of the articles presented on this website are accessed through RSS feeds from third-party sources that are not necessarily sourced by or part of Histio UK. While we try to select appropriate feeds to prevent objectionable content from being displayed, the presence of any article does not indicate endorsement or recommendation by Histio UK.
(SOURCES. http://www.ncbi.nlm.nih.gov)
pubmed: histiocytosis[mesh t...
NCBI: db=pubmed; Term=histiocytosis[MeSH Terms]
A case of Langerhans' cell histiocytosis associated with Hodgkin's lymphoma: Fine-needle aspiration cytologic and histopathological features.
Diagn Cytopathol. 2016 Feb;44(2):128-32
Authors: Das DK, Sheikh ZA, Alansary TA, Amir T, Al-Rabiy FN, Junaid TA
Abstract
Langerhans cell histiocytosis (LCH) can be associated with a variety of malignant neoplasms, the most common being malignant lymphoma, especially Hodgkin's lymphoma (HL). In this report, we describe the fine needle aspiration (FNA) cytologic features of a case with concurrent LCH and HL in a lymph node. A 20-year-old man presented with an enlarged left upper cervical lymph node. FNA smears from the swelling revealed numerous CD1a+ and S-100+ Langerhans-type cells (LCs) along with many eosinophils, neutrophils, and lymphocytes; there were also large atypical cells with enlarged nuclei having prominent nucleoli. The cytodiagnosis was LCH and the possibility of association with or trans-differentiation into a lymphoma was suggested. The histopathological diagnosis of the excised left cervical lymph node was classical HL-nodular sclerosis type (CHL-NS) with LCH. The lacunar type Reed-Sternberg (RS) cells were positive for CD30 and CD15, and the LCs were positive for CD1a and S-100 protein. PET/CT imaging demonstrated hypermetabolic lymph nodes in neck, abdomen, thorax and pelvis as well as pulmonary nodules and a splenic mass. The patient received 13 courses of chemotherapy and two years later, the enhanced CT revealed regressive course of the disease.

PMID: 26608102 [PubMed - indexed for MEDLINE]
Diverse and Targetable Kinase Alterations Drive Histiocytic Neoplasms.
Cancer Discov. 2016 Feb;6(2):154-65
Authors: Diamond EL, Durham BH, Haroche J, Yao Z, Ma J, Parikh SA, Wang Z, Choi J, Kim E, Cohen-Aubart F, Lee SC, Gao Y, Micol JB, Campbell P, Walsh MP, Sylvester B, Dolgalev I, Aminova O, Heguy A, Zappile P, Nakitandwe J, Ganzel C, Dalton JD, Ellison DW, Estrada-Veras J, Lacouture M, Gahl WA, Stephens PJ, Miller VA, Ross JS, Ali SM, Briggs SR, Fasan O, Block J, Héritier S, Donadieu J, Solit DB, Hyman DM, Baselga J, Janku F, Taylor BS, Park CY, Amoura Z, Dogan A, Emile JF, Rosen N, Gruber TA, Abdel-Wahab O
Abstract
UNLABELLED: Histiocytic neoplasms are clonal, hematopoietic disorders characterized by an accumulation of abnormal, monocyte-derived dendritic cells or macrophages in Langerhans cell histiocytosis (LCH) and non-Langerhans cell histiocytosis (non-LCH), respectively. The discovery of BRAF(V600E) mutations in approximately 50% of these patients provided the first molecular therapeutic target in histiocytosis. However, recurrent driving mutations in the majority of patients with BRAF(V600E)-wild-type non-LCH are unknown, and recurrent cooperating mutations in non-MAP kinase pathways are undefined for the histiocytic neoplasms. Through combined whole-exome and transcriptome sequencing, we identified recurrent kinase fusions involving BRAF, ALK, and NTRK1, as well as recurrent, activating MAP2K1 and ARAF mutations in patients with BRAF(V600E)-wild-type non-LCH. In addition to MAP kinase pathway lesions, recurrently altered genes involving diverse cellular pathways were identified. Treatment of patients with MAP2K1- and ARAF-mutated non-LCH using MEK and RAF inhibitors, respectively, resulted in clinical efficacy, demonstrating the importance of detecting and targeting diverse kinase alterations in these disorders.
SIGNIFICANCE: We provide the first description of kinase fusions in systemic histiocytic neoplasms and activating ARAF and MAP2K1 mutations in non-Langerhans histiocytic neoplasms. Refractory patients with MAP2K1- and ARAF-mutant histiocytoses had clinical responses to MEK inhibition and sorafenib, respectively, highlighting the importance of comprehensive genomic analysis of these disorders.

PMID: 26566875 [PubMed - indexed for MEDLINE]
If you know of a Histiocytosis related article that is not shown here, please send the article to Histio@HistioUK.org.

Questionnaire Link
If you are a patient, parent or family member of someone with histiocytosis please complete our voluntary and confidential questionnaire to enable us to gather analytical, statistical and regional information on this devastating illness.

Questionnaire
Please use the form below to contact Histio UK