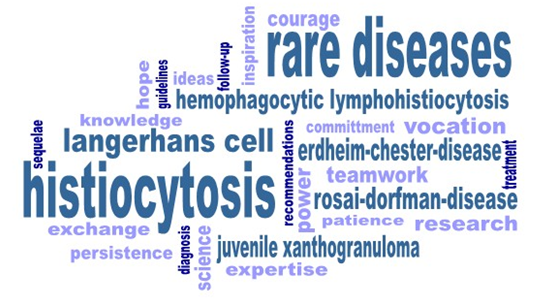 Histiocytosis a rare disease
Despite the misery it causes, histiocytosis is too rare a disease to have generated substantial research in medical circles.
Unfortunately, for every child or adult fighting for his or her life, the pain and suffering are just as severe for children and adults afflicted with other better known disorders receiving funding.
For the children and adults battling these illnesses, there is now reason to hope.
To ensure the research and information support work continues, we ask for your help, to complete the funding puzzle.
Our research programmes provide a beacon of hope for the many children and adults battling Histiocytosis, to ensure this research continues we ask you to pledge your support.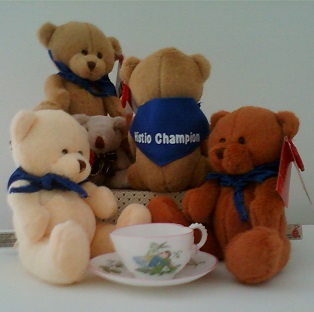 Histio Bear Hugs
Help us bring "hugs" to those suffering from Histiocytosis
Histio Bear does not hold a passport and so can only travel within the UK or to Eire and will not travel during 1st November to 30th January.
Histio bear hugs for patients of all ages - Do you know a child, young person or adult that would like a "Histio Bear" Hug? Then nominate them here: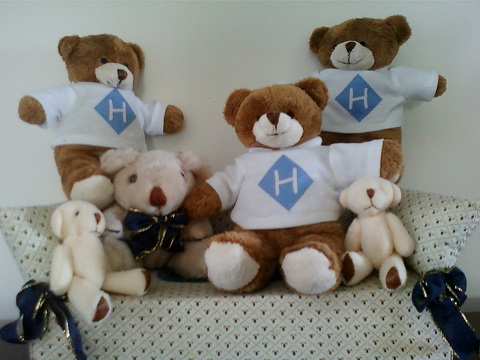 Alternatively print out the form and send by post to:
Histio UK. Litton House, Saville Road Peterborough PE3 7PR. Thank you for your participation.
If you can help us make "Histio Bear" Hugs go further please make your donation below.
Post your pictures of YOUR Histio Champions with their "Histio Bear Hugs" on Facebook @ Histio Champions UK or Tweet @ Histio UK.
Statement of Confidentiality: The information provided here is covered by the Data Protection Act and is for analytical and statistical research only and will not be shared with any other organisation.
Thank you for your help with our continued work.
Help ensure that we can continue to bring you this vital informational material, make a donation today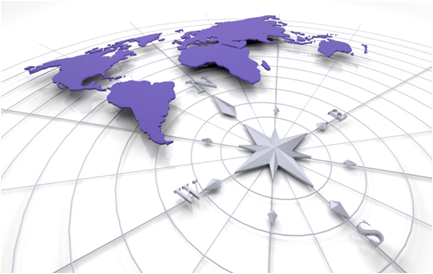 News Stories and Articles
Some of the articles presented on this website are accessed through RSS feeds from third-party sources that are not necessarily sourced by or part of Histio UK. While we try to select appropriate feeds to prevent objectionable content from being displayed, the presence of any article does not indicate endorsement or recommendation by Histio UK.
(SOURCES. http://www.ncbi.nlm.nih.gov)
pubmed: histiocytosis[mesh t...
NCBI: db=pubmed; Term=histiocytosis[MeSH Terms]
Types A and B Niemann-Pick Disease.
Pediatr Endocrinol Rev. 2016 Jun;13 Suppl 1:674-81
Authors: Schuchman EH, Wasserstein MP
Abstract
Two distinct metabolic abnormalities are included under the eponym Niemann-Pick disease (NPD). The first is due to the deficient activity of the enzyme acid sphingomyelinase (ASM). Patients with ASM deficiency are classified as having types A and B Niemann-Pick disease (NPD). Type A NPD patients exhibit hepatosplenomegaly, frequent pulmonary infections, and profound central nervous system involvement in infancy. They rarely survive beyond two years of age. Type B patients also have hepatosplenomegaly and progressive alterations of their lungs, but there are usually no central nervous system signs. The age of onset and rate of disease progression varies greatly among type B patients, and they frequently live into adulthood. Recently, patients with phenotypes intermediate between types A and B NPD also have been identified. These individuals represent the expected continuum caused by inheriting different mutations in the ASM gene (SMPD1). Patients in the second category are designated as having type C NPD. Impaired intracellular trafficking of cholesterol causes type C NPD, and two distinct gene defects have been found. In this chapter only types A and B NPD will be discussed.

PMID: 27491215 [PubMed - indexed for MEDLINE]
Coexistence of tuberculosis with histiocytic sarcoma: A rare association.
J Cancer Res Ther. 2015 Jul-Sep;11(3):658
Authors: Aggarwal R, Rao S
Abstract
Histiocytic sarcoma (HS) is an exceedingly rare hematolymphoid neoplasm of histiocytic lineage. We report a case of 25-year-old Woman who presented with generalized lymphadenopathy and ascites. There was no personal or family history of tuberculosis (TB). Histopathological examination of omental and peritoneal biopsy revealed TB while mesenteric lymph node showed HS. This case highlights the fact that a patient may be harboring coexistent malignancy/lymphoma along with TB. Therefore, the clinician should have a high index of suspicion, especially when there is therapeutic failure to antitubercular drugs (ATT) and persistence of fever or generalized lymphadenopathy. Sometimes, there may be surprising presence of uncommon malignancies, like in our case, where we found HS with TB. Since both diseases share similar clinical and radiological features, it is highly possible that one may not look further, once one of these is diagnosed.

PMID: 26458659 [PubMed - indexed for MEDLINE]
Urinary excretion and metabolism of miglustat and valproate in patients with Niemann-Pick type C1 disease: One- and two-dimensional solution-state (1)H NMR studies.
J Pharm Biomed Anal. 2016 Jan 5;117:276-88
Authors: Probert F, Ruiz-Rodado V, Zhang X, te Vruchte D, Claridge TD, Edgar M, Tocchio AZ, Lachmann RH, Platt FM, Grootveld M
Abstract
Niemann-Pick type C1 (NP-C1) disease is a neurodegenerative lysosomal storage disease for which the only approved therapy is miglustat (MGS). In this study we explored the applications and value of both one- and two-dimensional high-resolution NMR analysis strategies to the detection and quantification of MGS and its potential metabolites in urine samples collected from NP-C1 disease patients (n=47), and also applied these techniques to the analysis of the anticonvulsant drug valproate and one of its major metabolites in ca. 30% of these samples (i.e. from those who were also receiving this agent for the control of epileptic seizures). A combination of high-resolution 1D and 2D TOCSY/NOESY techniques confirmed the identity of MGS in the urinary (1)H NMR profiles of NP-C1 patients treated with this agent (n=25), and its quantification was readily achievable via electronic integration of selected 1D resonance intensities. However, this analysis provided little or no evidence for its metabolism in vivo, observations consistent with those acquired in corresponding experiments performed involving an in vitro microsomal system. Contrastingly, the major valproate metabolite 1-O-valproyl-β-glucuronide was readily detectable and quantifiable in 14/47 of the urine samples investigated, despite some resonance overlap problems (identification of this agent was confirmed by experiments involving equilibration of these samples with β-glucuronidase, a process liberating free valproate). In order to facilitate and validate the detection of MGS in urine specimens, full assignments of the (1)H NMR spectra of MGS in both buffered aqueous (pH 7.10) and deuterated methanol solvent systems were also made. The pharmacological and bioanalytical significance of data acquired are discussed, with special reference to the advantages offered by high-resolution NMR analysis.

PMID: 26397207 [PubMed - indexed for MEDLINE]
If you know of a Histiocytosis related article that is not shown here, please send the article to Histio@HistioUK.org.

Questionnaire Link
If you are a patient, parent or family member of someone with histiocytosis please complete our voluntary and confidential questionnaire to enable us to gather analytical, statistical and regional information on this devastating illness.

Questionnaire
Please use the form below to contact Histio UK