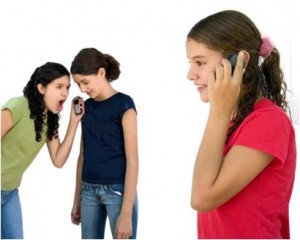 Young People-16 to 24 years of age
When you are newly diagnosed with histiocytosis it may feel as if normal life has stopped and a different route to your life's journey begins. It is a journey that can be both physically and mentally demanding impacting on every aspect of your life. Being told you have histiocytosis may have come as a terrible shock – it is after all a rare illness . At the start you may feel numb and unable to take in the news. You may be feeling that it is a confusing time for you just now and you will have lots of questions about your treatment and how it will affect you.
However, it is important to keep in mind that, with the help of modern treatments, the majority of young people now survive histiocytosis.
Young people aged 16 to 24 diagnosed with Langerhans Cell Histiocytosis may be able to find further support through the organisation CLIC Sargent which offers all young people aged 16 to 24 an initial grant to help deal with the costs a LCH diagnosis can bring, as well as information about diagnosis, treatment and beyond.
CLIC Sargent care professionals
CLIC Sargent works with young people, providing emotional, financial and practical support following the LCH diagnosis, and helping you to continue with your everyday life as much as your treatment and recovery allows.
Finding support
In many areas CLIC Sargent will contact you soon after your diagnosis to discuss how best to support you, and look at who else might be able to help you. This could include helping you to apply for a CLIC Sargent grant, providing you with information, and letting you know about their other useful services.
In some circumstances there are opportunities for holidays, short breaks and Homes from Home. http://www.clicsargent.org.uk/content/young-people
You may also find relevant information applicable to young people on the Children or Siblings pages or on the Useful Links page.
You may also like to join one of our facebook groups. HistioUK – discussion or HistioChampions – celebration.
Please be advised that all the information you read here is not a replacement for the advice you will get from your consultant and their team.
Help ensure that we can continue to bring you this vital informational material, make a donation today



Research & Clinical Trials
All you need to know about Research and Clinical Trials has been documented by the CCLG (Children's Cancer and Leukaemia Group) they have put together some facts to help you make the right decision for you and continue to feel in control of what is happening. This is in response to suggestions from other teenagers and young adults who have been through or are still going through treatment for LCH/cancer.
The research nurses on the unit and your doctor will also be happy to answer your questions about any aspects of the research process.
Download 'All you need to know about Research'.
http://www.cclg.org.uk/our-publications/children-teens-young-adults/all-you-need-to-know-about-research
Please be advised that all the information you read here is not a replacement for the advice you will get from your consultant and their team.
Help ensure that we can continue to bring you this vital informational material, make a donation today

Please use the form below to contact Histio UK