All Ways to Get Involved
Now, more than ever, we need people like you to join our team and help us make sure no one faces histiocytosis alone.
We are indeed a rare community of patients, families, friends and doctors bound by the collective fight against histiocytic disorders. Our success is a direct result of the collaborative nature of this community and the desire and willingness of everyone to get involved in their own way.
There are limitless ways to get involved and make a difference in the lives of patients with histiocytic disorders.
Take action!
Here are some of the activities you got involved with in 2018 THANK YOU ALL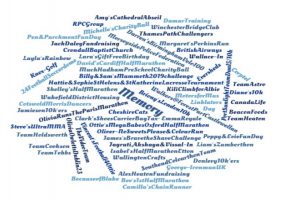 Help ensure that we can continue to bring you this vital informational material, make a donation today


Please use the form below to contact Histio UK